Hong Kong Print Awards was first jointly launched by Hong Kong Publishing Professionals Society and Graphics Arts Association of Hong Kong in 1989. Since 1994, Hong Kong Trade Development Council,Leisure and Cultural Services Department and Hong Kong Productivity Council have become co-organizers of this yearly event. From the increasing quality of previous entries, it is obvious that Hong Kong Print Awards has lived up to the international standard, becoming the unique professional competition of the kind in the territory. The prize-giving ceremony every year is also marked as a grand occasion in the printing industry.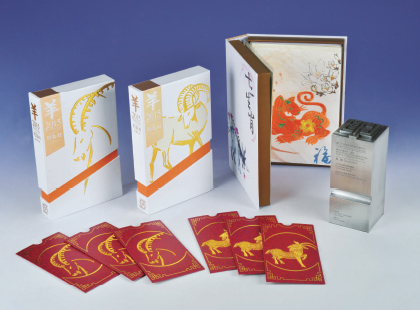 The awarded work in the 26th Hong Kong Print Awards (2014)
– Embroidery Box Set of 12 Chinese Zodiac was awarded the champion of Stationery and Office Material Printing
(Greeting / Invitation Card Printing).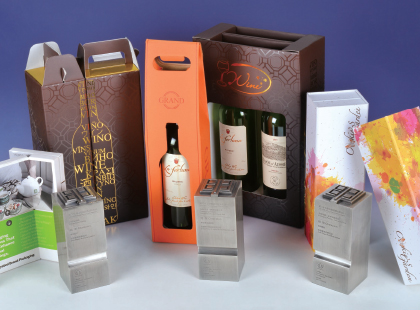 The awarded work in the 25th Hong Kong Print Awards (2013)
– Magic Box was awarded the champion in the category of Promotional Printing
– Cookie Gift Box was awarded the champion in the category of Packaging Printing (Deluxe Packaging)
– Wine box with handle was awarded the champion in the category of Packaging Printing (Paper Packaging)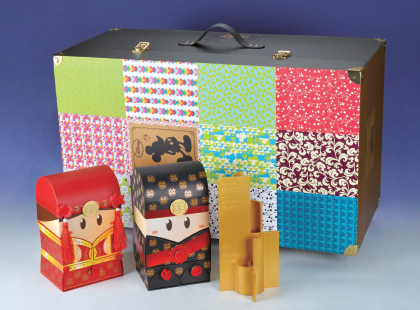 The awarded work in the 24th Hong Kong Print Awards (2012)
– Disney Mickey Decorative Box was awarded the champion in the category of Packaging Printing (Paper Packaging)
– Deluxe Wedding Gift Set was awarded the distinction in the category of Paper Product Printing